I price each project by:
Complexity of design, functionality, total number of website pages, amount of content & completion time line...
To calculate creation time on my end (usually a few days to 3 weeks) & give you the best possible price!


SMALL BUDGET? BIG DREAMS? IT ALL STARTS AN IDEA!
I conceptualize your vision & Bring your brilliant ideas to reality for a great low price... the total amount can be
split

into a deposit & equal

installment

over a few months.
Below are some basic project prices to give you an idea of your costs. your price may vary depending on your needs.
Website Design
A professionally designed Web site is designed with a clear and compelling user experiences, logical navigation, a user friendly interface, high end graphics & Search Engine Optimized. These elements are vital in establishing an effective web presence and in projecting a professional image for your company. I create a test site on my server, watch and see as your site is built... once complete I upload to your host. Your website is optimized in it's initial design, using proven techniques to improve its ranking in the Search Engines for an effective presence on the Web.
Prices start as low as $299. Use Online Quote Form See Specials below


Make your site come alive! Any custom animations made upon request: Advertising banners, Dynamic Slide show, flash and animated gifs.
Internet Ad Banners Starting at: $20 ea

Animated gif, flash, avi, mov Starting at: $30 ea.

Ad videos /powerpoint presentation Starting at: $150 ea.

Many features are included with a website purchase
Maintenance
Depending on the size of the package you have had designed, there will be a time period of free maintenance. After this time period has ended, maintenance is $21.00 per Hour or can be contracted starting from $25.00 a month with unlimited updates during the month.
Product Photography
Starting at: $5.00 per item or $35.00 per hour (includes custom background and photo correction) High resolution PDF or tiff files for printing or Reduced size images for email, web presentations and E commerce providing your customers the visual confirmation required before committing to a purchase.
Photo Restoration / Touch-up
Price may vary depending initial size & quality of photo Services: Remove background, Damage Correction, Complex Photo Manipulation High resolution PDF or JPEG files for printing, or Reduced size JPEG image (multi photo correction discounts available)
Graphic Design
As a graphic designer I can design your company's complete corporate identity from scratch: Customized: Logo, Website, Images, Banners & Ads, Photo Touch Ups, Any Printed Items & More!

There is a lot of thought and research in picking the correct artwork, and the trendy techniques to keep up with the current trends in the print and online markets today.

I conceptualize your vision & Bring your brilliant ideas to reality

I can create any design in any format

T shirt Custom designs prices range: from :$80. to $250.

Logo Design Starting at: $80.00

Business Card Design any size and shape card: Starting at:$60.00

Brochure Design any size (2-sided): starting at: $198.00

2 Pocket Folder Design 11 x 17 Folder with Business Card Slits: $198.00

CD/DVD design EPK, press kit, Promotional Materials: staring at:$150.00

Corporate Identity Package includes:Logo Design, Business Card, Letterhead, brochure. starting at: $250.00

Print ads in newspapers, magazines,other print media.starting at: $60.00

Large format print design (any size) Starting at: $350
Specials are for a limited time
Get a free quote now!

Bronze Package

Static HTML Website
This packages includes:

Up to 5 HTML pages
Custom Graphics
Any Design converted into active web pages
Social Integration
Music & Videos
Picture Slide show
Search Engine friendly
Search Engine submission
OPTIONS
E commerce
Website Updates
Payment Installments
Mix and match any desired features
Prices start at:
$599
$298
Silver Package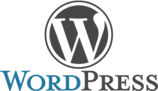 (CMS)
Content Management System

This packages includes:
Unlimited themes.

Unlimited

revisions.
Custom Graphics
The best Plug-ins
Security and auto Backup
1Yr WordPress updates
Music, Videos, Slideshow
Search Engine friendly
Search Engine submission
OPTIONS
E commerce
Website Updates
Easy Page/Post Builder (no coding necessary)
Payment Installments
Mix and match any desired features
Prices start at:
$1,299
$599
Gold Package
Shopping Cart

This packages includes:
Up to 50 Products
Photo Touch ups
Unlimited Expansion
Payment Gateway
Featured Products
Inventory Tools
Dynamic Slide Show
Search Engine friendly
Search Engine submission
OPTIONS
Website Updates
Payment Installments
Mix and match any desired features

Prices start at:
1,599
$799